The Best Tips For Buying A Vacation Home: A Guide For Seniors: By Teresa Greenhill
The Best Tips For Buying A Vacation Home: A Guide For Seniors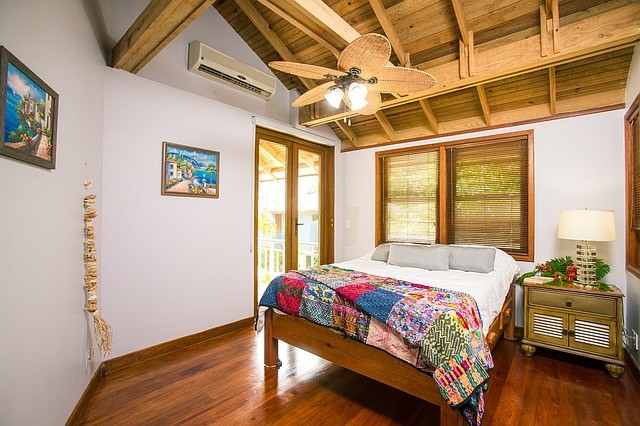 Photo via Pixabay by Annamos
For many seniors, retirement is synonymous with the chance to travel, spend time with loved ones, and relax after many years of hard work. The opportunity to take vacations is ample during this time, and many couples make the decision to go ahead and invest in a home at their favorite getaway location. There's a lot to think about when it comes to buying a second home, however, and it's important to know the details before you commit to anything.
One thing that often comes as a surprise to people who are buying a vacation home is that they failed to calculate the true cost of the home and everything that comes with it. Not only are you buying the home itself, you're paying for taxes, HOA fees, maintenance, furnishings, utilities, and insurance--even when you're not using it. One way some homeowners get around this is to rent out the home during the months of the year they don't need it, but this comes with its own set of considerations.
Keep reading for some tips on how to get started when you're ready to buy a vacation home.
Do some research on insurance needs
The kind of insurance you'll need for your vacation home will vary depending on how you're going to use it. If you decide to rent it out--which will give you a second income to help pay the mortgage--you'll need a more comprehensive plan than you would if you were keeping it as a private residence. Check with your current policy to see if a secondary home is covered, and do some research into whether you'll need a policy that will protect you from a lawsuit in the event that a renter gets injured while staying on your property. If you're worried about the expenditure, consider looking for a home that is low maintenance in order to save money on that end. For some great tips on how to turn your second home into an investment property, go here.
Maintenance is everything
Whether or not you decide to rent out your vacation home, you'll need to figure out how it will be maintained. If you live close enough to travel there and do it yourself, you can save yourself some money; on the other hand, few people want to have that added responsibility all year long with another home. Hiring someone to take care of things while you're away is a great way to go, but you'll need to make sure they are trustworthy and live close enough to make it to the home in the event of an emergency.
Take into consideration how much time you'll spend there
Vacation homes provide a wonderful escape from the daily stresses of life, but it's important to think about how much time you'll really spend there before you make a decision. If you have family who can also use it, the extra expenses will be worth it, but if you only plan on getting away once a year, it might be better to find a rental.
Location is important
The location of your vacation home is essential. Whether you want a place that's out of the way or one that's right in the heart of a city, it's important to think about what that will mean for you when you visit. Many seniors like to be social on vacation, which means a home that's close to restaurants and shopping will be important. If you want peace and quiet, finding a home that's away from the hustle and bustle of a big city will be more up your alley.
Buying a vacation home comes with a lot of questions, so it's imperative that you do some research before getting started. Make a list of all the things you want in a second home, and engage the services of a realtor who can help you in your search. Set a budget and make a plan for the first year of ownership so you won't feel overwhelmed.